What Do We Do
We're big on culture, big on teamwork and big on rewards. We help customers to use technology to succeed, by putting our employees first. Welcome to a business where personal achievement and team success go hand-in-hand.
We're Proud To Work With
These are just a few of the vendors that we partner:
Explore a Career at Softcat
Why Join Us
So many reasons. Here's a rundown of just 10 of them:

EARNINGS POTENTIAL
We share our financial success with the employees who are so crucial to it. There are good rewards packages and great incentives for all roles, and uncapped commission in sales.

YOU CAN BE YOURSELF
Softcat is an inclusive company where you can enjoy the career you want, without changing the person you are. We believe that the ability to bring your real self to work enables you to do your best work.

AMBITION AND PASSION
We're a tech-solutions company, but you don't need to be a techie to work here. It's your personality that will make you stand-out.

WE REALLY CARE
We made no one redundant as a result of the pandemic, and have invested heavily in your wellbeing and flexible working.

ACCELERATE YOUR CAREER
We love to promote from within. You'll be encouraged to take your career in the direction you want, and given every opportunity to prove yourself and progress.

LEARN & GROW
We're ready to bring out the best in you – and ensure you keep on learning. Get ready for bespoke training, top-class mentoring and the chance to earn further qualifications.

BENEFITS TO SUIT YOU
Choose the rewards and perks you want, from family/child-friendly support to a wide range of personalised benefits and discounts available via Perklife.

SUPPORTING YOU
Our employee networks help our people to feel welcomed and valued while being part of something special.

GIVE SOMETHING BACK
You can get involved in a wide range of charitable activities at Softcat, and go to work knowing you're part of a team committed to making the word a better place.

'YOU' TIME
Hybrid working, flexible start/finish times, duvet days, and an extra day off for your birthday.
Our Culture
We're a network of great people with huge respect for each other.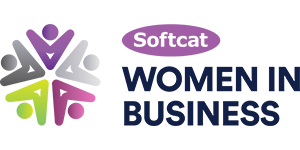 Our flagship resource group works on initiatives to improve gender balance in all levels of our business at Softcat and attract more women into technology. Improving this can only be done through attraction and recruitment of more women and ensuring that once inside Softcat, they are able to forge a successful career with us.

The BAME network fosters a multicultural environment which celebrates and educates on different cultures and backgrounds. It provides a safe and supportive space for employees to share their challenges, experiences and learning. It also actively works to ensure employees from ethnic minorities and different backgrounds have equal access to all opportunities.
The main objective of this network is to deliver sexual orientation and gender identity equality across Softcat. It works closely with straight 'Allies' just as much as our LGBTQ+ colleagues to ensure we are inclusive and that every employee can bring their whole self to work.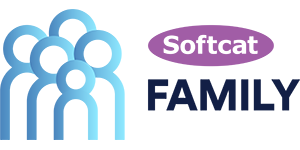 From flexible working patterns to fit around childcare schedules and home schooling, to giving parents an additional half day holiday on the day their child starts school for the first time, our Family network helps to promote a culture where current and future parents, and carers, can feel prepared, supported and empowered to balance work responsibilities and family life.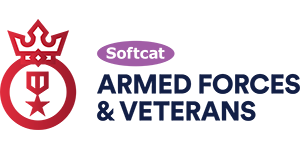 The Softcat Veterans network provides support and sharing experiences for employees who are Veterans, Reservists or Cadet Forces members and their families by making Softcat an attractive option for Service leavers to join us and thrive.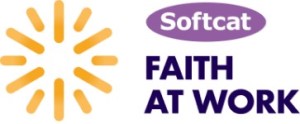 The Faith at Work community recognises that some employees hold their faith as their primary and most important identity. Our network allows employees to practice their religion at work in a safe space, offers pastoral support with likeminded and trusted colleagues, celebrates key religious events and also informs colleagues on how to support an inclusive workforce.

Our EDN Network represents all employees who live with a disability or neurodiversity, as well as those with relevant caring responsibilities. We aim to create a community where these employees feel fully supported, recognised and celebrated. From impacting recruitment processes to office facilities, the network also help to create a more accessible Softcat for all.
Learn more about our values, diversity and inclusion commitments, sustainability, support for mental health and charity initiative
Women in Tech
We're passionate about closing the gender gap in technology careers. Hear from some of our team who are happy to share their thoughts on the issue:
Our People
Learn more about our Softcat Dream Team and experiences of our employees as they start their journey here at Softcat
Learn more
History
Have a look at some of our key milestones and achievements.