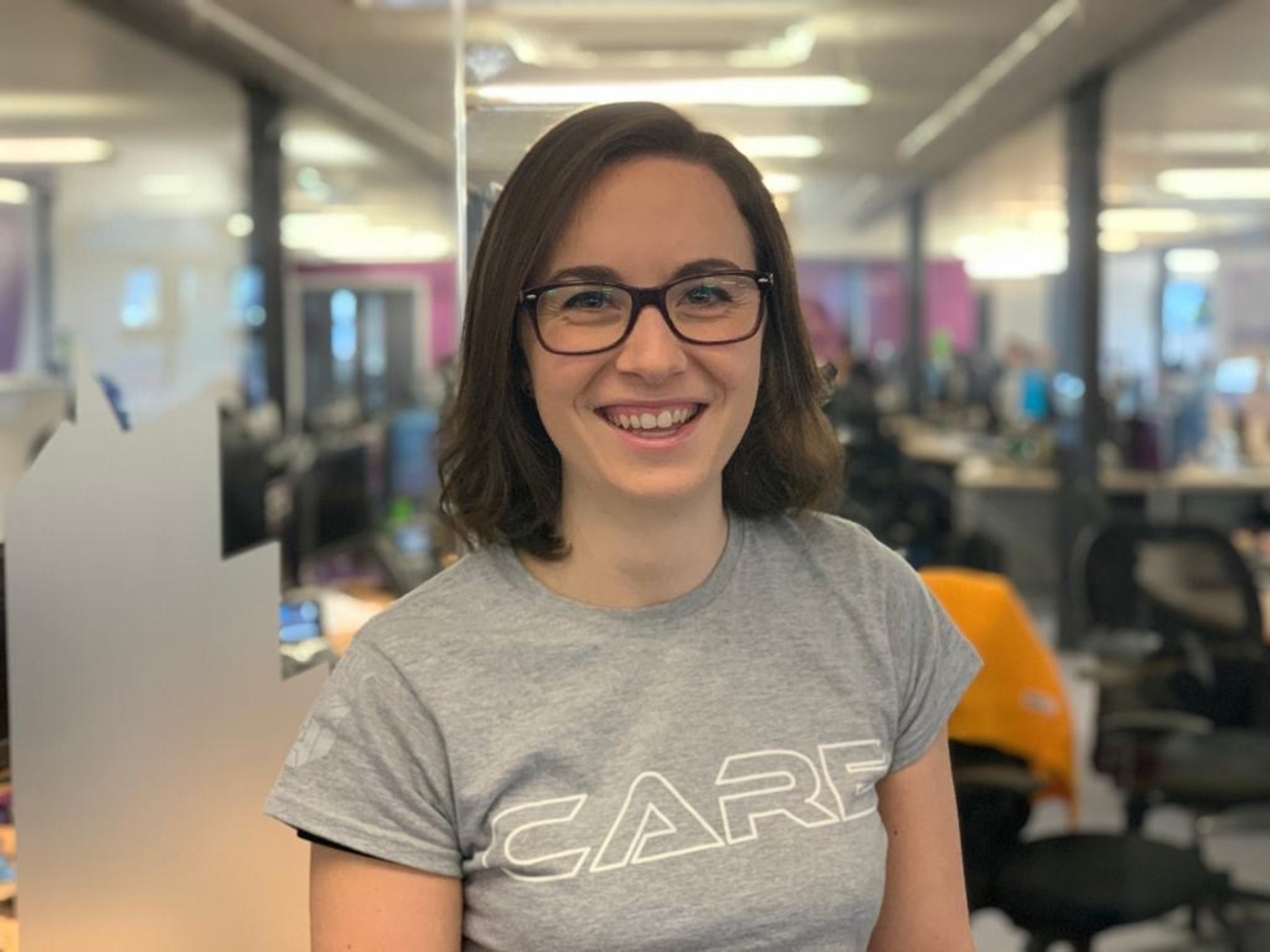 #MyLifeAtSoftcat - Gemma Berrington, Learning and Development Team Leader
Tell us about yourself?
I originally studied Zoology at University before moving on to working with children. I realised my passion for learning through this role before moving into the learning and development team at Softcat. I still have a passion for animals which is fulfilled through my dog Kobe. I live with my fiancé and dog and have a very exciting year ahead, with buying a new house in Chester and getting married. I am a keen runner, often going out for a jog with my dog, and am proud to have achieved a half marathon PB in New York.
What's your role at Softcat?
I am the Early Careers Learning & Development Team Leader, which means I manage the team who look after all our new starters and Apprentices. I ensure that anyone starting at Softcat gets the training and support they need. I work closely, and have regular meetings, with other teams such as Recruitment, HR and IT who are key in the process of onboarding new employees, as well as managers and sales teams who need their new starters trained up. I will deliver training sessions during induction but also for the wider business in management and well-being. I am passionate about supporting Softcat's well-being initiatives and as part of our health and well-being week I will be running training on career ownership and getting comfortable with change.
What do you love about your role?
I love how every day is different, I may be running training, have a strategic meeting with a manager, hold a catch up with one of my team members and start a new project initiative all in one day. I have a fantastic team that I work alongside too, who make coming to work so enjoyable. In my role I am the Learning & Development representative for our Empowering Disability and Neurodiversity network. This has been a great network to be a part of and I love being able to introduce new initiatives and make improvements which make a difference for Softcat employees.
How would you describe the Softcat culture?
Softcat is the best company I've worked for; I love the culture and how much they truly care about their employees. It's easy to work for such a passionate organisation where Senior Leaders in the business are open to suggestions and willing for a chat over a coffee. I love coming to work, it's like working with all my friends, I have even referred two of my best friends who now work at Softcat.
Do you have any tips you would like to share with future new starters?
Show your passion and share your ideas! At Softcat we love bringing in new talent with diverse thoughts to always improve on what we are doing.