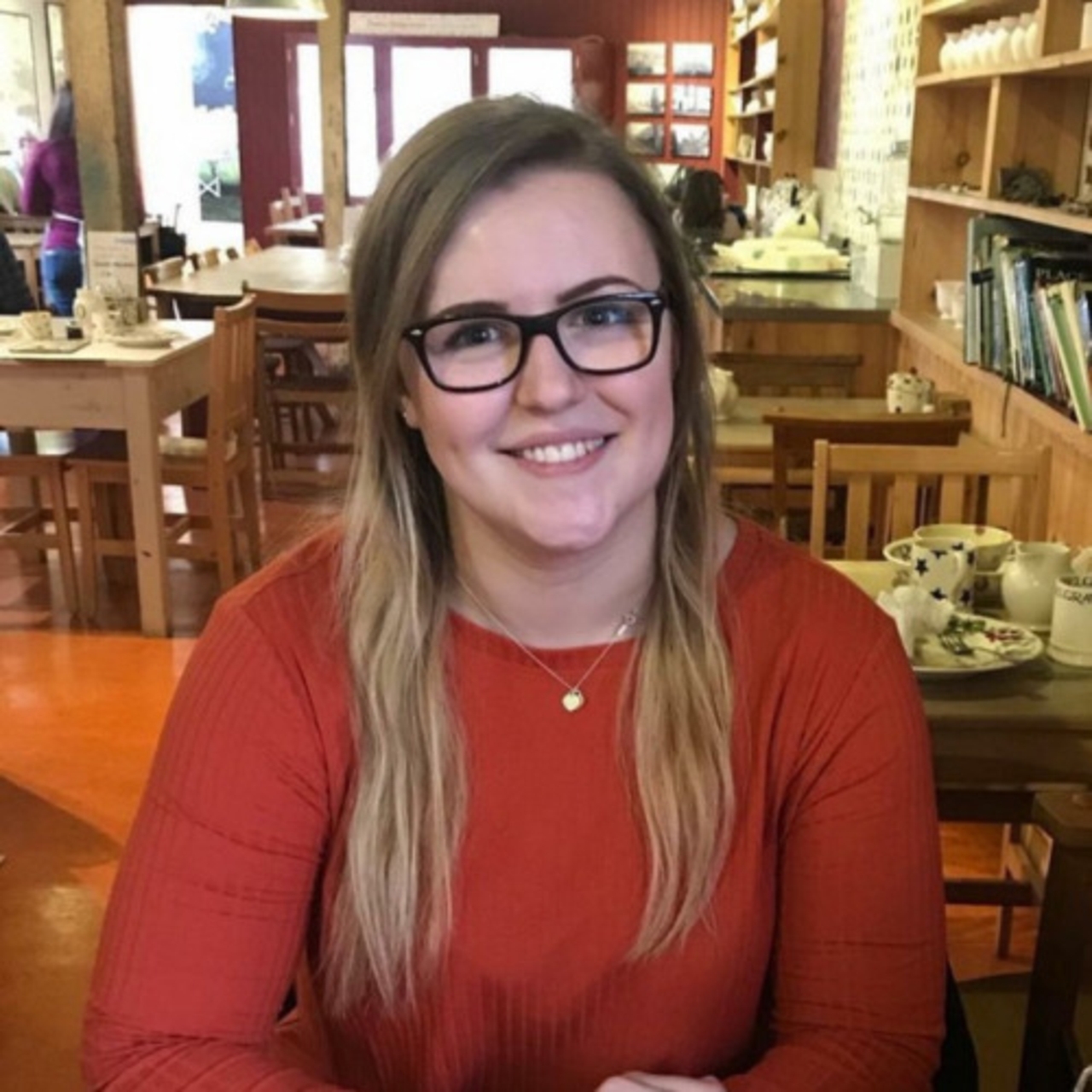 #MyLifeAtSoftcat – Millie Shepherdson, Buyer
Tell us about yourself?
I grew up in Marlow (about 5 minutes from the Marlow office) which I now know is both a blessing and a curse, it's such a beautiful town and I am very fortunate to have lived there but try buying a house there.. ouch! I left school at 17 when I realised that university and further education within the school system wasn't the direction I wanted my life to take. I wanted to start earning money but had never had a job so I applied for a year long retail apprenticeship at John Lewis where I gained a Diploma in retail skill and retail knowledge, this led to my 3 years in retail and customer service.
In my spare time I love going on long dog walks (usually ending in a pub!) Eating out, trying new places, spending time with my family and friends but I also really value down time spent at home relaxing, especially after a long walk and/or a meal out!
What is your role?
I am a Buyer within the procurement department which means my team is responsible for raising all orders from sales orders to purchase orders (both Hardware and Software) and sending through to distributors to dispatch to the customer, just call us the middle men/women! We also deal with queries back and forth regarding orders and process license orders through various vendor portals. A real mixed bag but that's what makes each day so different!
What drew you to apply for Softcat?
I already knew quite a few people who work for Softcat and had only heard positive things.
When it came to research, I already knew quite a bit about the culture from others but wasn't too sure on the more in depth, technical side so I started on the Softcat website making lots of notes but being sure not to recite word for word! From doing this, I learnt so much more about Softcat's responsibility value and this really solidified that I wanted to work here! Having spoken to others I also found out that Softcat have Networks you can join as an employee such as the Family network, BAME network, PRIDE network which really struck a chord with me as Softcat really caring about their employees and making sure everyone feels supported, represented and involved.
Knowing what you know now, what advice would you give someone at the start of the recruitment process?
My one piece of advice would be to just go for it, prepare yourself in as many ways as you can, make notes, reach out to anyone who may be able to provide some guidance, get to know a little about the people who will be interviewing you (LinkedIn etc) Every interview is experience and if you believe Softcat is the right place for you then chances are they feel the same!
How has your Softcat experience been so far?
So far Softcat has been the best decision I have made for my career to date, it's a completely different company to any I have worked for prior and this is reflected in everything we do. Within my first month I was actively involved in the launch of a new Softcat network, our Empowering Neurodiversity & Disability Network. This is especially relevant for me as I am visually impaired and feel it is so important for anyone who is living with a disability or even supports someone who is, to have a place where they feel supported and celebrated.
As a network we are striving to help the wider company understand more about what it is like to live with a wide range of different abilities from Dyslexia to ADHD, chronic illness to mental health disorders, and ultimately how we can support anyone around us. This is something I am so passionate about and the support I have been shown so far from the network and the wider business has been astounding.
What advice would you give someone thinking about joining Softcat?
Go for it! If you think Softcat is for you then my biggest piece of advice would be to just apply and see where it takes you. Softcat know potential when they see it and will always help you to find a path that is right for you, even if you are unsure of what that is yourself! People are at the centre of everything Softcat does and you really feel a part of something special when you are a Softcatter!