Tech Careers
If your skills and interests are in technology, we have a broad range of careers on offer. We've been building our in-house tech expertise year on year, as more and more clients turn to us for smart, value-adding tech solutions. There's huge potential to grow your technical know-how and experience by helping us take our technology solutions to another level.
Tech Jobs Areas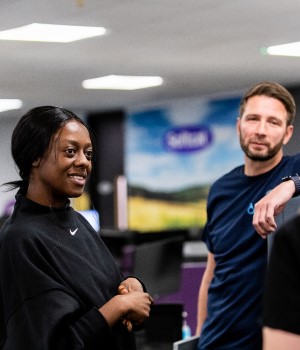 HYBRID INFRASTRUCTURE
Deliver digital transformation by applying a mix of the latest datacentre and cloud computing infrastructure.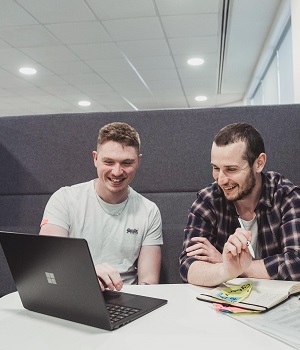 DIGITAL WORKSPACES
Help create and manage solutions that make our clients' workforces more collaborative, flexible, efficient and mobile.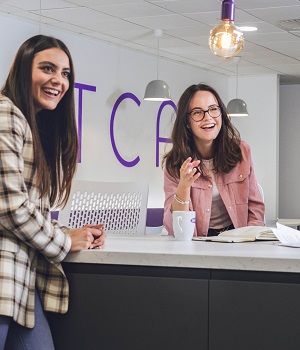 CYBER SECURITY
Work with the latest tools and technologies to reduce the risks clients face from attacks in the digital space.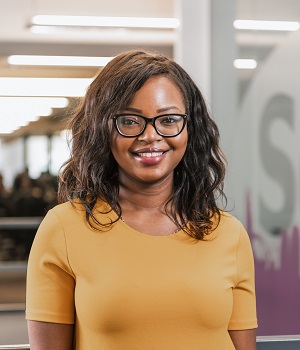 IT INTELLIGENCE
Help our clients identify, collect and analyse data as well as maximise their operational efficiency to ensure they get the best out of their IT.
Work with World-class Technology
We partner many of the leading names in software and technology. So, you will be working at the forefront of the sector with some of the best tech around. The number of supplier awards we win from these businesses shows how seriously we are taken as a technology business. If you're keen to gain accredited qualifications, the opportunities are here.

Rewards & Benefits

FUTURE PLANNING
Contributory pension scheme, life assurance and a company share scheme (after qualifying periods).

HEALTH BENEFITS
Free eye tests, on-site massage therapist, and after a qualifying period there's private health and dental care.

BENEFITS TO SUIT YOU
Personalise the perks and benefits you want via our dedicated portal, Perklife.

REWARDING PERFORMANCE
Recognition awards and incentive schemes to reward personal achievements.

FOOD, GLORIOUS FOOD
Help yourself to a free breakfast selection.

FAMILY FRIENDLY
We've held family fun days and aim to support parents and returners to work.

'YOU' TIME
Flexible start/finish times, duvet days, a day off for your birthday and Christmas
Latest Technical Jobs
Service Development Product Manager - Public Cloud

Service Development - Marlow, Birmingham, Bristol, Dublin, Glasgow, Leeds, London, Manchester, Newcastle, South Coast

Apply Now

Chief Strategist - Public Sector

Advisory Services - Marlow, Birmingham, Bristol, Dublin, Glasgow, Leeds, London, Manchester, South Coast

Apply Now

Solutions Architect - Microsoft 365

Solutions Design - Marlow, Birmingham, Bristol, Leeds, London, Manchester, Newcastle, South Coast

Apply Now

Business Systems Analyst

IT - Marlow

Apply Now

Services Partner Manager

Services - Delivery - Marlow, London

Apply Now

IT Security Governance Co-ordinator

IT - Marlow, Birmingham, Bristol, Glasgow, Leeds, Manchester, Newcastle, South Coast

Apply Now

CRM Business Analyst (day-rate contract)

IT - Marlow, Leeds, Manchester, Newcastle, South Coast

Apply Now

Business Systems Analyst (Data)

IT - Marlow, Leeds, Manchester, Newcastle, South Coast

Apply Now

Business Systems Analyst (day-rate contract)

IT - Marlow, Leeds, Manchester, Newcastle, South Coast

Apply Now