Sales
Personality. Passion. Ambition. If you've got these qualities, you can grow a successful sales career at Softcat (and earn some eye-catching rewards). You could be a recent graduate. You could already have experience after school, college or university. Do you need to be a techie type? Nope – we'll give you all the training and support you'll need.
Learn & Grow
Whether you're a recent graduate or have some sales experience in another industry, you'll join one of our development programmes which have been designed to accelerate competence and confidence within the sales role across our corporate, public sector, and specialist sales areas. The programmes focus on behaviours and provide support and structured training, with a clear route of progression across each division.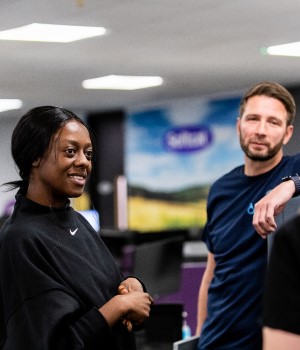 SALES DEVELOPMENT PROGRAMME
As a corporate or public sector sales executive, you'll follow a comprehensive training programme in your first 6-12 months which will develop your sales skills and technical understanding to deliver customer excellence as you kick start your Softcat sales career.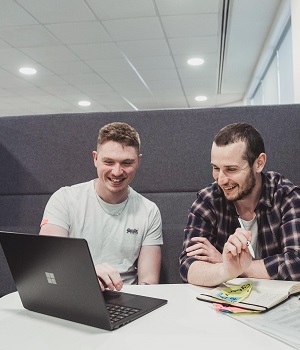 SPECIALIST ACCELERATION PROGRAMME
For our NetSec, DCC, and Workspace & Services specialists we have a similar programme in your first 6-12 months to help you understand why customers want specific technologies and build your expertise, ensuring you're well equipped for your specialist sales career with Softcat.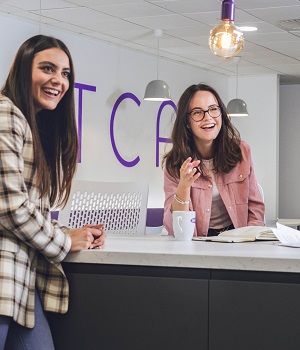 ELEVATE
Elevate takes you beyond your basic sales training, and challenges you to continue developing your skills. With a tailored programme tied to each level of the sales progression pathway, you'll be equipped with the skills and knowledge you need to succeed long-term.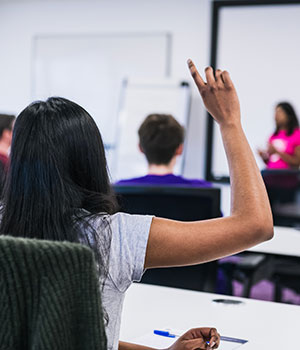 ONGOING SUPPORT
Alongside any of our structured training programmes, you'll have the option to further develop through self-led eLearning, local office vendor training and sales seminars, and coaching to help you achieve your individual career goals.
Our Sales Careers Paths
Follow a structured progression path in account management or leadership in the following ways:
Sales Executive
You will likely join the team as a Sales Exec. In your first 12 months, you will enjoy comprehensive training and build your confidence working with customers in either the Commercial or Public sector. For more information, see our infographic.
Strategic client director
Sales Specialist
Despite the job title, you don't need to be an IT specialist or tech expert to join the Softcatters in the team providing solutions in areas such as Networking and Security, Datacentre and Cloud, and Workspace and Services. Over 6 months, you'll receive all the training you need to become a specialist in your field.
Your progression into management
Once you've proven yourself as a Sales Executive or Sales Specialist, you will have the opportunity to progress into a Sales Management role. Or you could choose to progress your career laterally, for example by specialising in a specific technology or switching to a different client sector. We will always be as flexible as possible to support your growth, wherever you want to go.
Sales Manager
Senior Team Leader
Team Leader
Deputy Team Leader
SDP Manager/Solutions Development Deputy
Rewards & Benefits

UNCAPPED COMMISSION IN SALES
The earnings potential in sales really stands out. You could be earning £60k a year inside three years.

STAND OUT INCENTIVES
Our high-performers have enjoyed recent trips to Asia, the Caribbean, Colorado and Sicily.

BENEFITS TO SUIT YOU
Personalise the perks and benefits you want via our dedicated portal, Perklife.

FUTURE PLANNING
Contributory pension scheme, life assurance and a company share scheme (after qualifying periods).

HEALTH BENEFITS
Free eye tests, on-site massage therapist, and after a qualifying period there's private health and dental care.

REWARDING PERFORMANCE
Recognition awards and incentive schemes to reward personal achievements.

FOOD, GLORIOUS FOOD
Help yourself to a free breakfast selection.

FAMILY FRIENDLY
We've held family fun days and aim to support parents and returners to work.

'YOU' TIME
Flexible start/finish times, duvet days, a day off for your birthday and Christmas
Latest Sales Jobs
Technology Sales Executive - Dublin

Services Sales - Dublin

Apply Now

Sales Executive - Corporate - Newcastle

Corporate AM - Newcastle

Apply Now

Sales Executive - Corporate - Leeds

Corporate AM - Leeds

Apply Now

Sales Executive - Corporate - Manchester

Corporate AM - Manchester

Apply Now

Sales Executive - Corporate - London

Corporate AM - London

Apply Now

Sales Executive - Public Sector (Grad/Entry-Level)

Public Sector AM - Manchester, Bristol, London, Marlow, South Coast

Apply Now

Sales Executive - Corporate - Marlow

Corporate AM - Marlow

Apply Now

Sales Executive - Corporate - South Coast

Corporate AM - South Coast

Apply Now

Technology Sales Executive (Grad/Entry-Level)

Sales Solutions Specialists - Marlow, Birmingham, Glasgow, London, Manchester, Newcastle, South Coast

Apply Now